I've been to Etsy again. I love window shopping on there. Well, technically, I guess I'm actually "computer screen" shopping. I just love browsing through the various shops to see what tickles my fancy. Here are some of my favorite finds this week.
Found these adorable coasters at
Peanuts Creations
. She also has adorable face scrubbies and wash clothes. The color schemes are awesome and her prices are very reasonable for handmade items.

I love little birdnests and birds to set around the house. So when I saw this keychain, it was love at first site. It's a mother's keychain that represents a son and a daughter. Since I have twins (boy and girl) this is perfect for me. Visit
A Cup of Sparkle
and check out some of her other jewelry.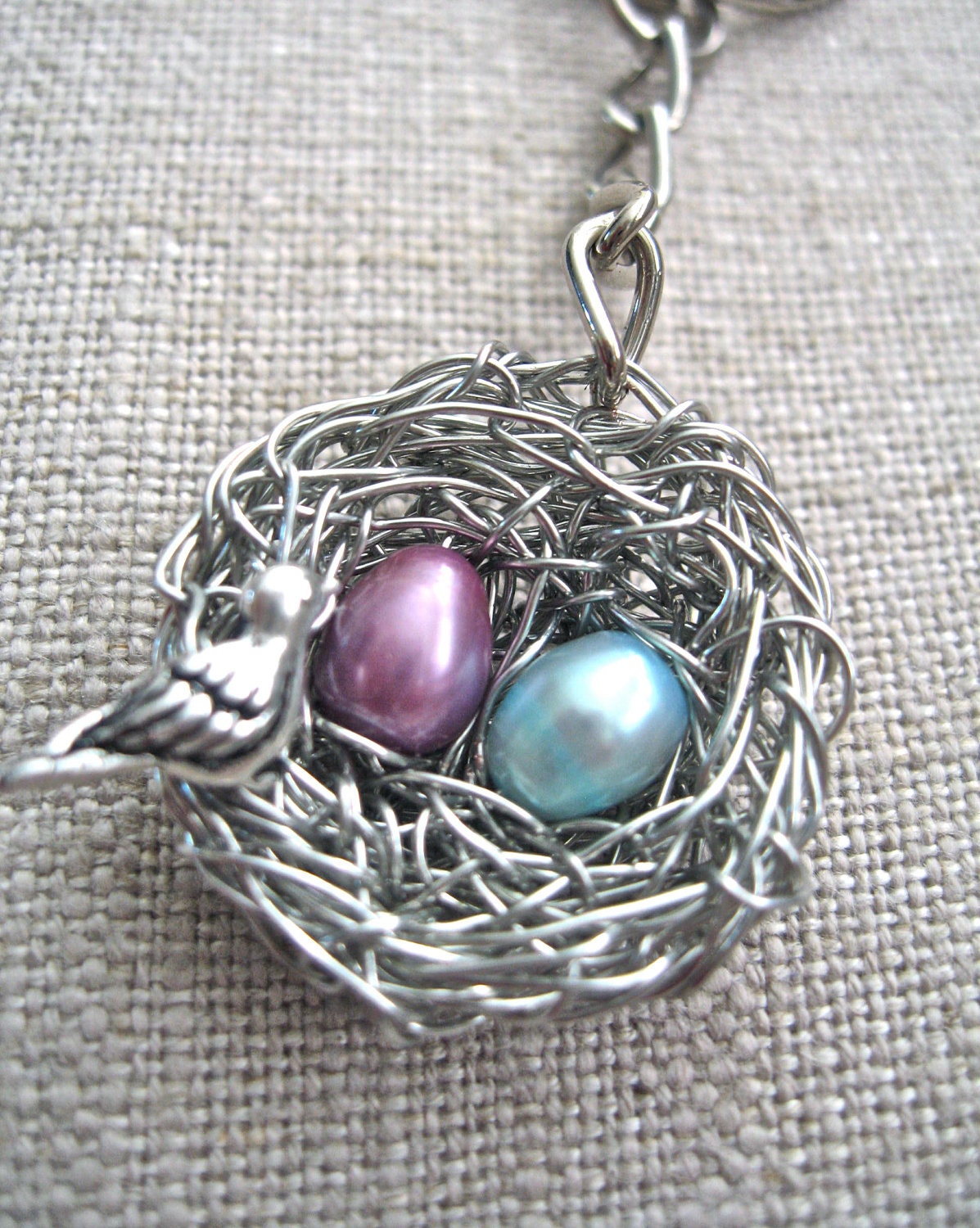 Mom had one of these every year at Christmas. I always loved picking it up and looking at it. She got it at a Five and Dime downtown. I'm going to have to get this for old time's sake. It's a bargain at $5.00 over at
Corrnucopia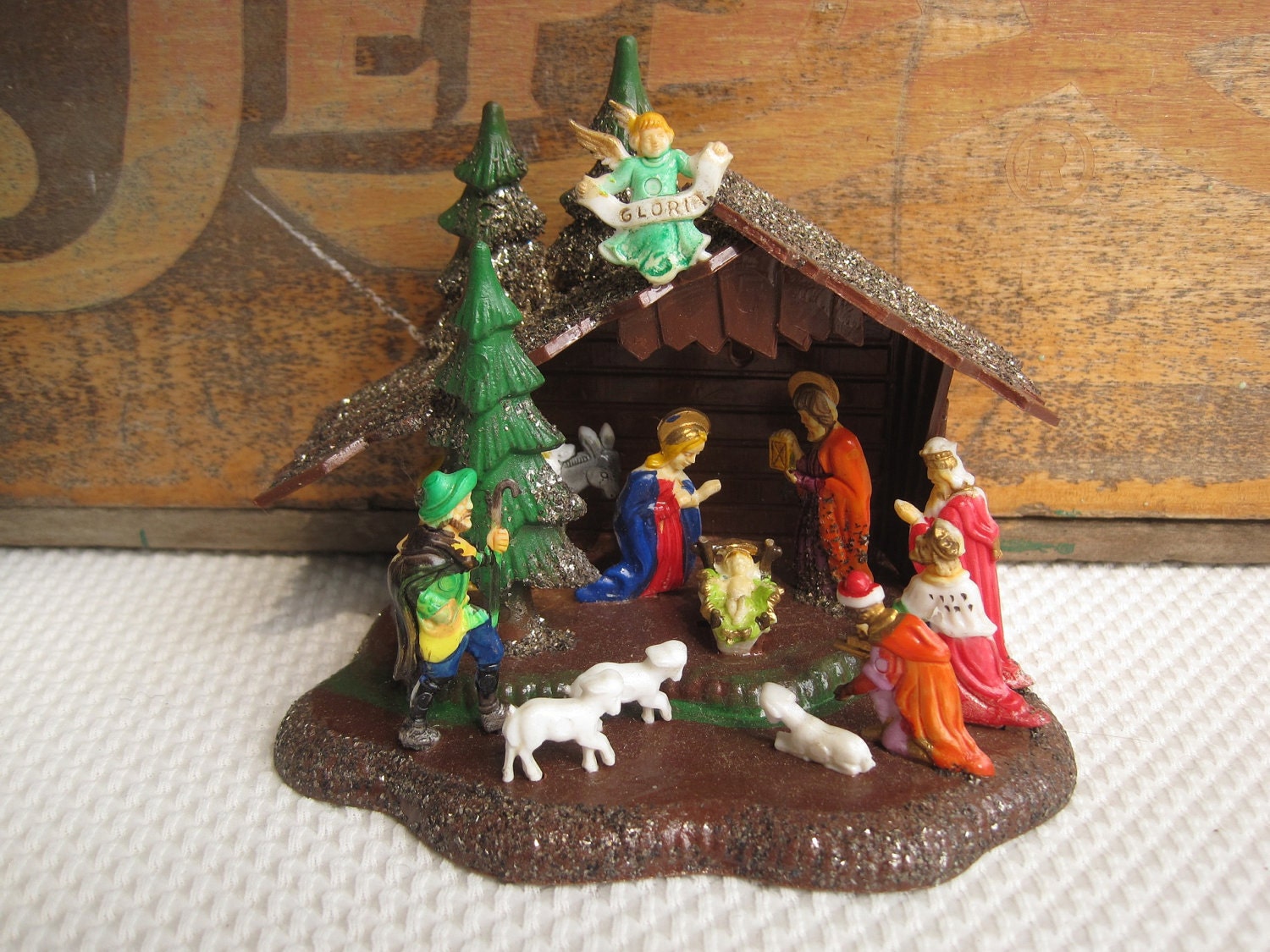 How adorable is this gorgeous white milk glass jewelry box for your rings and watch. I have never seen one of these, but it is very delicate and old world elegance. Hop over to
Strictly Vintage
and check out some of their vintage items.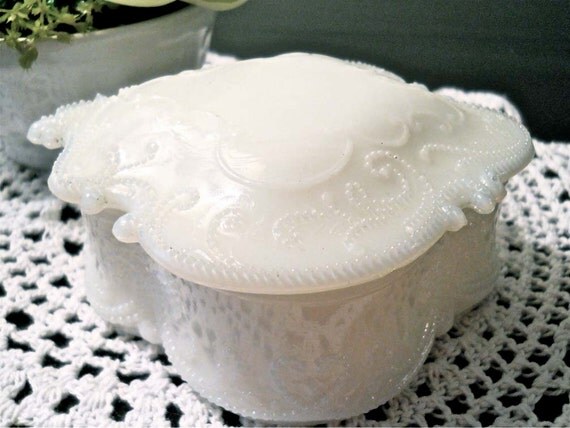 Oh Wow. I love this canister set. The blue/green would go so good with my new kitchen decor. Only problem is. I don't need a canister set. I just need a cookie jar. Of course, I could use the big one for cookie's and the other two could hold hot chocolate packets and tea bags. Hmmm. There's a thought. This is over at
It's Still Life
.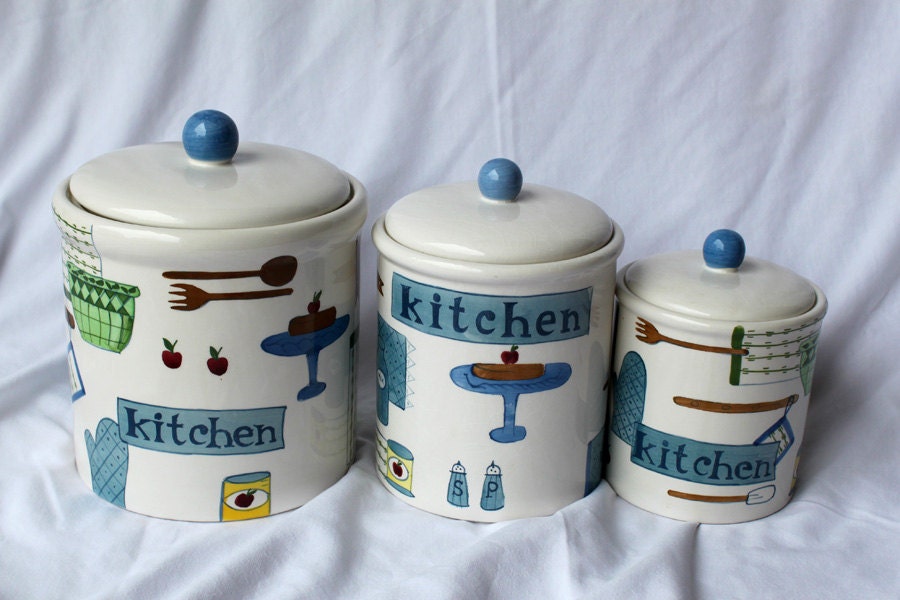 I have always loved Carnival Glass. This is an adorable sugar creamer set from
Vintage Homes
.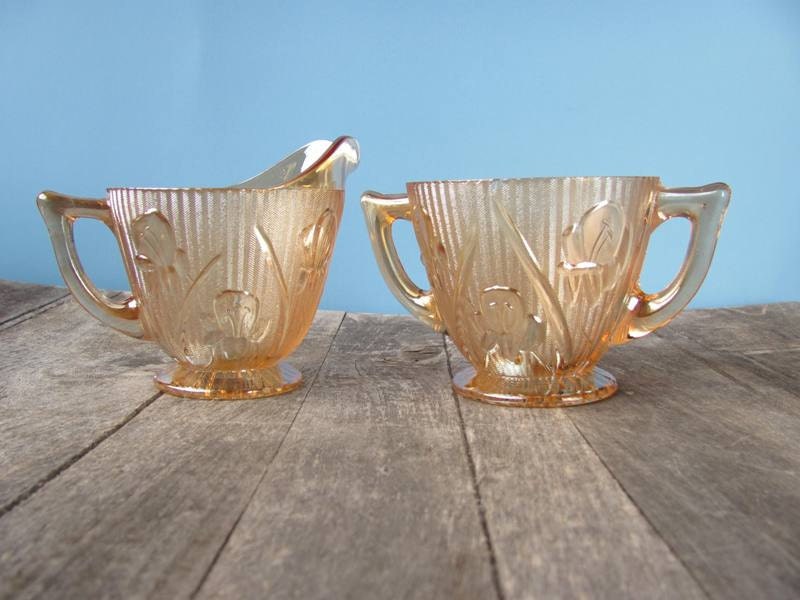 Well, I'd say you just about lost me for the rest of the day. I made the mistake of searching for teapots and teacups on Etsy. I could spend all day picking out my favorites. So I'm just going to close my Friday finds by showing a few that I really fell in love with. Of course, there teapots & teacups...what's not to love?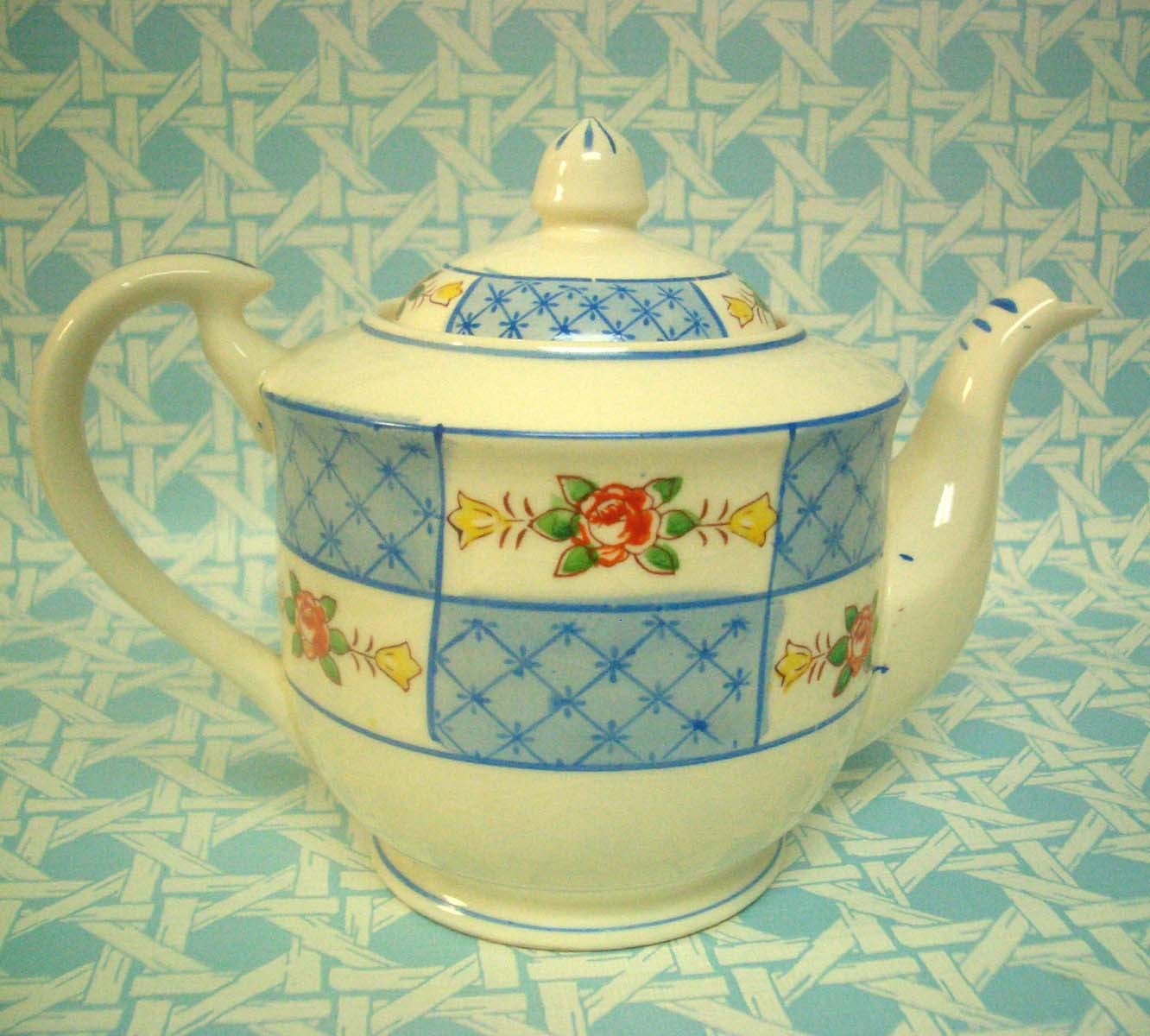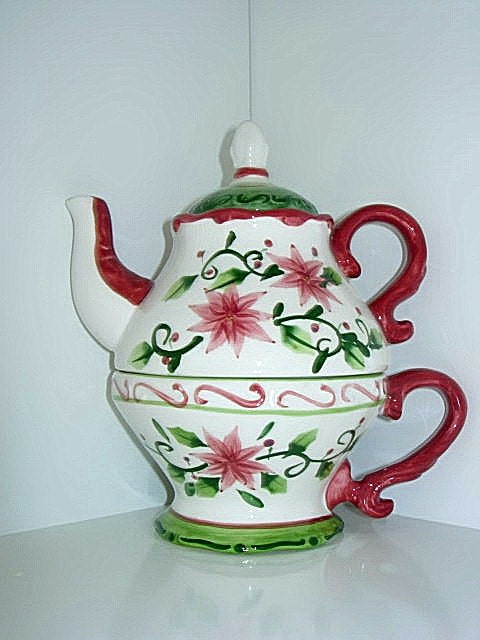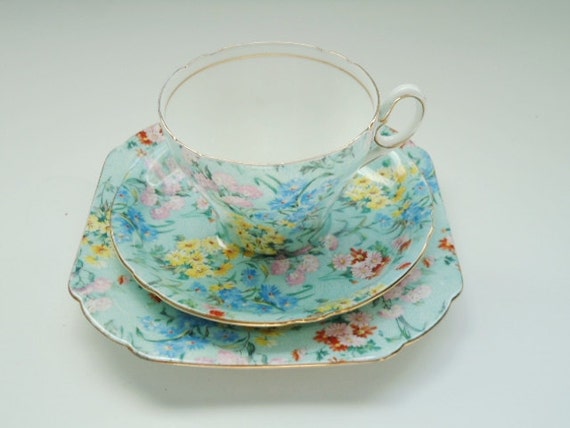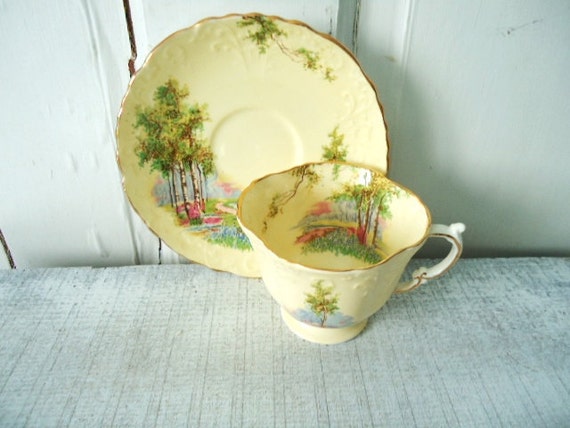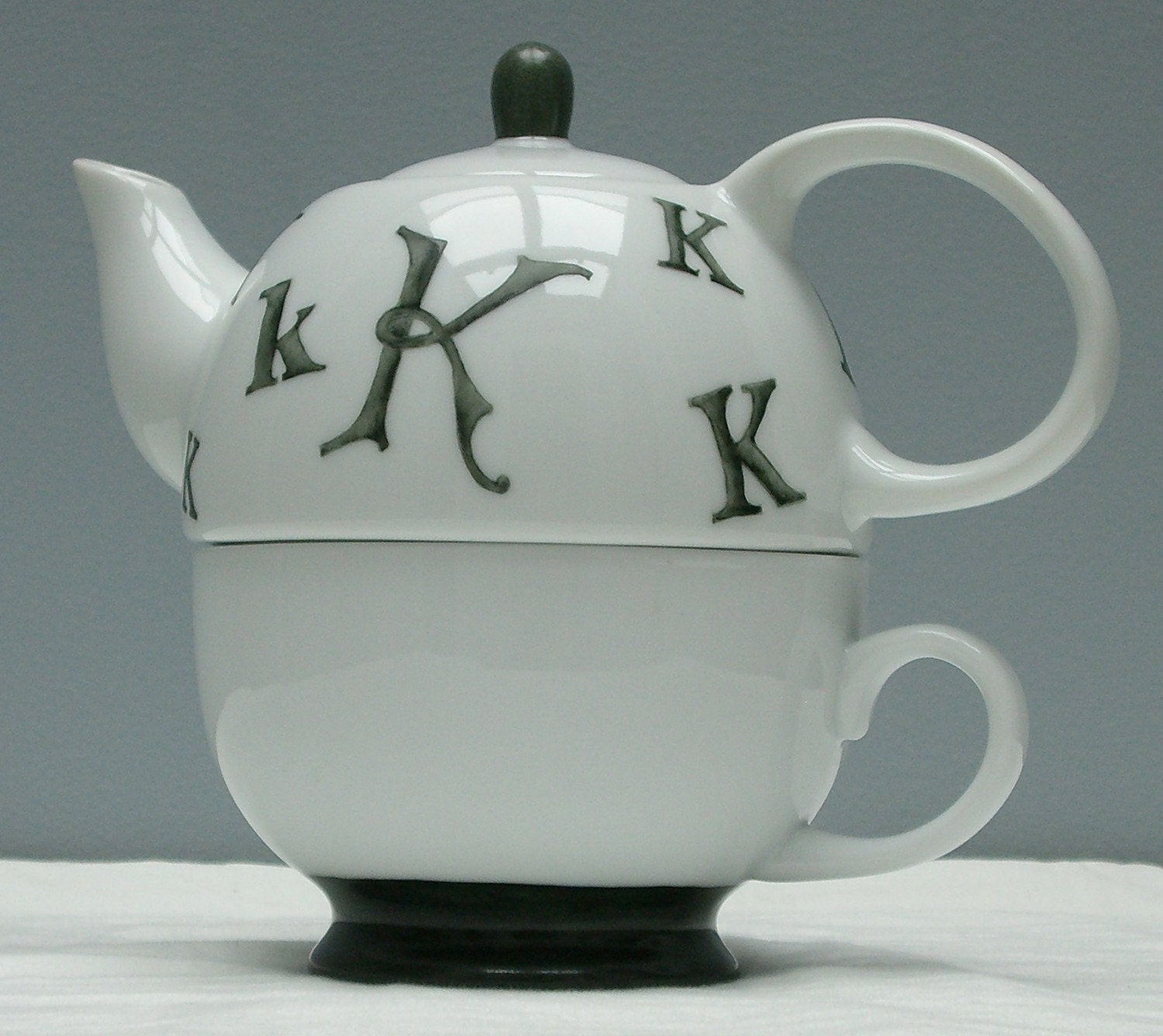 How unique. My last name starts with K.
Have a great weekend!