Why is it when something catches your eye, you start seeing it everywhere. I have been seeing tulips on everything. Check out this pretty tablecloth from Amazon. Only problem is that it isn't available in the size I need. But it sure matches my kitchen/dining room area.
Speaking of tablecloths, I saw one that would be perfect for Erica at
Pyrex Thrifter Sisters
blog. She collects state glasses and state trays. A state tablecloth would be just the thing for her table.
Speaking of collecting this was just posted on Craig's List on the 20th. An unbelievable price for $10.00. I would snatch it up in a heartbeat if I didn't already have a set and if it wasn't in Seattle area. That's a little too far from Tennessee and I hate to think what the shipping would be.
Speaking of Tennessee, we are under a winter storm watch again this week. Last Friday, we had some snow and they are calling for rain/sleet/snow again this Friday. Hubby and I wanted to do some running so I hope it's not too dreary.
Speaking of hubby, we are hoping the weather doesn't hit because we want to go to Steak and Shake and eat. We haven't been there in a long time. The problem is we are on one side of Knoxville and it is at Turkey Creek on the other side of Knoxville. I am worried about the ice hitting and not being able to get back home. But I really, really want some of their vegetable soup with a big, juicy cheeseburger.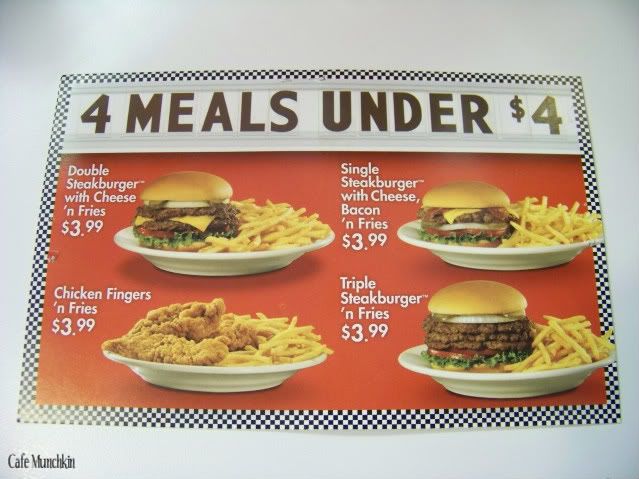 Speaking of soup, I hope the storm passes us by because I am supposed to go to a soup and slippers Pampered Chef party tonight. It's perfect weather for soup and I just love my slippers I got for Christmas and was excited to show them off. Not to mention, I am in need of something new from Pampered Chef. One thing I'm thinking about are the new drink savers for the grandkids.
Well, that's it for today. Have a great Thursday.