I woke up to find this posted on Facebook this morning by a dear friend. She said she had several friends it applied to, but that it just screamed my name. I have to agree with her. This is so me.
Here's a little chuckle for all my friends who have hubby's with a warped sense of humor.
My word this year is BELIEVE so when I saw this on Facebook I knew I just had to share it on my blog. This is one of her giveaways. I hope she adds it to her
Etsy Shop
.
She is also giving away this bracelet. I fell in love with it. She always has awesome inspirational jewelry.
Speaking of blessed, our choir gets the privilege of singing with the Dumplin Valley Trio at
Beech Springs Baptist Church
in Kodak, TN this Sunday at 10:30 a.m. They are awesome and I love it when we get to be their back up singers.
I'm so glad we didn't get a ton of snow. This is the first Friday that hubby and I will get to go running around in 3 weeks. I have missed it. We did go on Thursday last week. But that meant I had to work on Friday. I usually work 4 ten hour days so we can play on his Friday off, giving me a 3 day weekend every week. It feels good to be back to normal this week. We may stop at a few thrift and antique stores. He is looking for this bottle.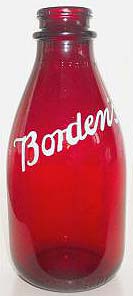 Well, it is here. The month of love. The time when you see those adorable Valentine's and wish you were back in school.
Hubby and I usually just get each other a card and a box of candy. I did see something else I liked, but I'm thinking it I asked hubby for it, it would think I was ready for the looney bin.
Oh, well a girl can always dream.