We are finally into spring and I'm falling love with some of the new spring colors. One thing that I am loving this year is yellow. I don't know why, but I am becoming obsessed about yellow. You know I am changing things in the master bath to give it a beach look. I have some ocean blues and greens along with some tans for the sand. I am slowly adding some yellows to represent the sun.
I have a friend who has had her bathroom "beachy" for years. She recently purchased new towels and rugs. She came over the other day and I showed her the changes so far. I told her I wanted to get some new towels with blue and yellow in them to hang on the towel racks for decoration only. It turns out she still had the ones she used to have hanging for decor in her bathroom. So she had me come by and pick them up yesterday. I love them. Can't wait till the weekend to have time to do some more decorating in there.
I need to find some to hang where I have a wreath in the bathroom. I saw this one and thought it was cute. I bet I could make this.
But I really like these pictures.
And I really like these pictures of the lighthouses.
While I was looking around for wall art ideas, I stumbled on this picture. I love the way they did their room all beachy.
I would love to find some wooden cutouts like this. That color would be perfect in my bathroom.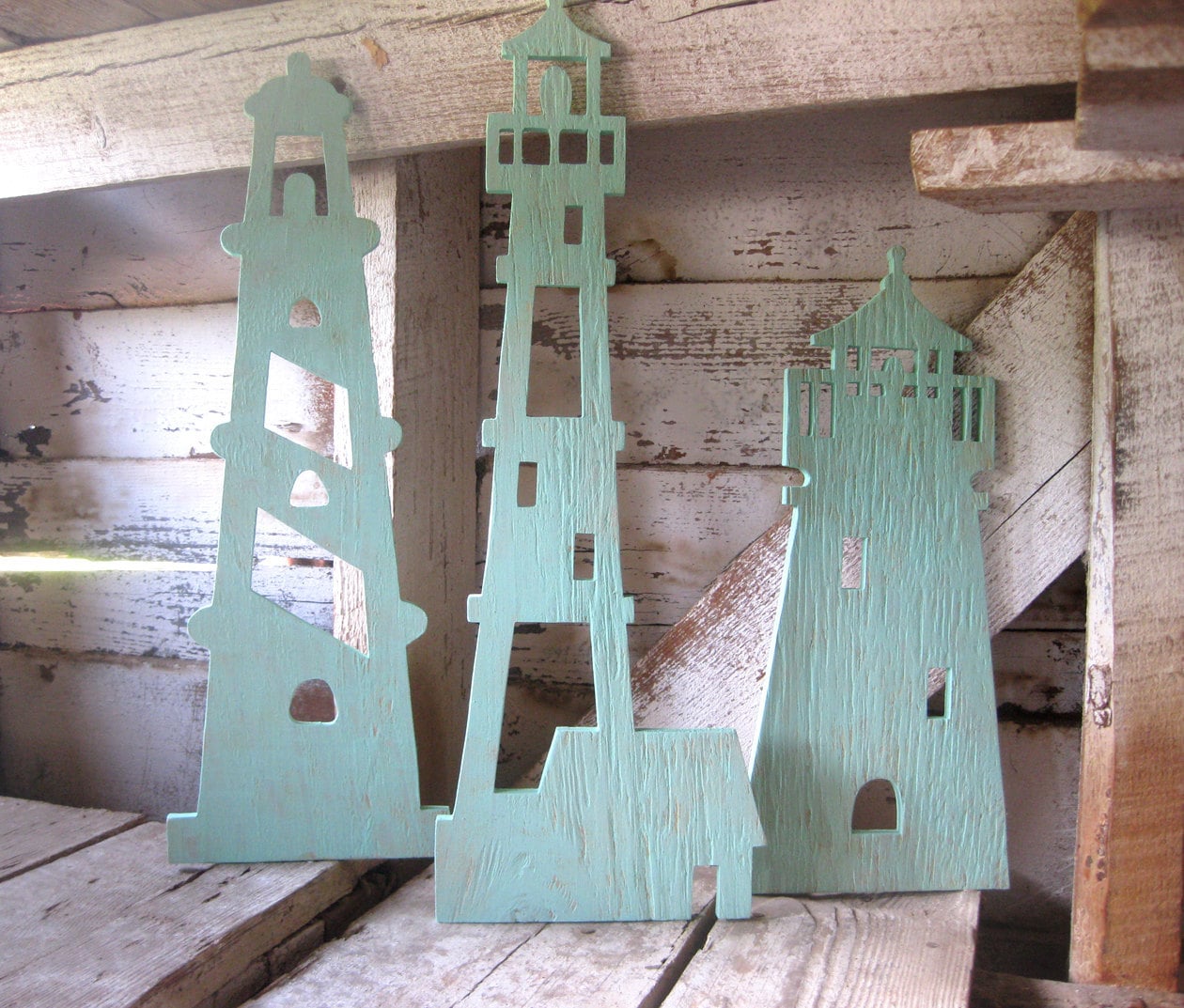 A big shout out to my brother Jack today. It's his birthday. Happy birthday, Jack.
Here he is a couple of Christmas's ago. He is second from the left. He doesn't like to have his picture made. The far left is Andy. He's the baby of the family. He's 10 years younger than me. Then Jack is next and he is 3 1/2 years young than me. Rachel is next and she is about 13 months older than me. And that is Mom on the end.
Hope you have a happy birthday, Jack. I love you.