...It is pouring the rain and storming in my neck of the woods. And I've been up since 5:30. Hate it when I can't sleep in on rainy days. It will definitely be casual dress Sunday for Sunday School this morning.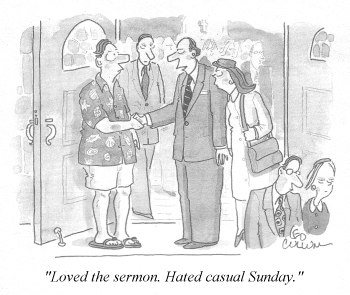 ...I saw a lady at the grocery store last night that I know from the local Fire Department. She had the prettiest fingernails. They looked like almost acrylic, but they were her real nails. The polish was that new gel polish. Oh my gosh! What a difference that makes in a manicure. She has had it o for a week and it looked like she just had a manicure an hour ago. She said it is about $25 to get them done, but I researched the gel polish and you can purchase a bottle for a lot less than that. It's still high for nail polish. But when you think of how many times you could do your nails with one bottle vs. having to go pay to have them done, the price is great.
...I have been thinking about using placemats on my kitchen table. I have used tablecloths for over 20 years. I may step out of my comfort zone and use placemats for a change. I even found some I like yesterday. I even bought them. I even brought them home. Now, to just get my nerve up today to switch out from a tablecloth to placemats. It's funny, I love change. It never bothers me....except with something like this. But I feel like I'm in a tablecloth rut so I am willing to try placemats...for however long it will last. Come back tomorrow to see the tranformation...IF I like it.
My daughter's nephew by marriage is getting married today. My granddaughter Shelby is a flower girl in the wedding. My grandson Caleb needed a new shirt to wear. So since rehearsal was yesterday, I was asked to take him shirt shopping. Have you ever went shopping with a 9 year old for clothes? It was an experience. He shops nothing like me or his mommy. He sees what he wants and he makes his mind up immediately. He did bring a chuckle to my day as we were trying on his shirt. They have big dressing rooms so he had me come in with him. I was helping him button the buttons and I think he was getting aggravated with me because he is perfectly capable of doing it himself. But here I was helping (it's a grandma thing). He sighs and looks at me and says "Now I know how Jason Aldean feels when his grandmother helps him in the dressing room." I cracked up. For those of you who don't know, Jason Aldean is a country music performer and Caleb's idol. I just smiled, but I am pretty sure that Jason's grandma doesn't go into dressing rooms with him.
I guess it is time for me to get off here, quit my rambling and eat a bite of breakfast before church. Is Lemon Glazed 7-Up Cake considered acceptable breakfast food?