Today is the day I start to get organized. I leave later this month for vacation in Panama City Beach, FL. We don't make an agenda for our trips, we just kind of plan things we want to do while we are there and then wing it as to when we do them. One of the things we always do is take the Captain Anderson cruise to Shell Island and dolphin watching.
I wanted a bag to take with me for that trip that would be hand free but could carry everything I need. We actually spend about an hour on Shell Island so I want to take a beach towel, my camera, something to collect my shells in, etc. I order the Cinch Sac and had it personalized with Making Memories. I am not happy with the lemon yellow color of the thread but at least I have the bag.
I cleaned out some of my Pyrex this weekend and this is what I put in the trade group. I am trying to round up a 402 Town & County bowl and anything in the snowflake or snowflake garland pattern. I did trade the Black Gooseberry for a yellow baking dish I have been looking for and I traded the Friendship bowl for the Snowflake oval casserole which was at the top of my trade list. I hope to tray the rest throughout the week.
We are getting busy at work. I am getting busy in my Thirty-One business. I am trying to keep up my blog, start packing for the beach and still squish in everything else I do. I need some type of planning or tracking program to keep me organized. I haven't made a major list for anything in a long time....which is not like me at all. I am looking at online printable planners. I like this one but not sure if it is exactly what I am looking for.
I did find this printable template this morning. I do like it as a master to do sheet. It seems to cover everything. I may print a few off and see how it works out for me.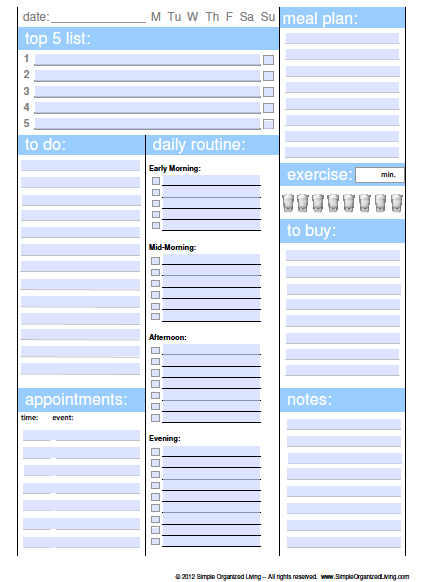 If you know me at all, you know I love my Facebook but I just can't get into Twitter. I have tried several times and I just don't get it. Too much work involved to stay on top of it. I much prefer Facebook. When I saw this on Facebook yesterday, I knew I had to share it this morning since it is SO me.
Hope you have a happy Monday and make this week the best it can be.