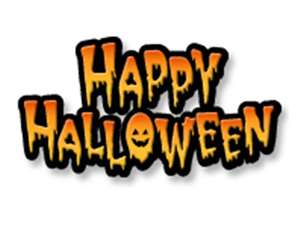 It's time for monster madness and ghoulish games. Hubby and I stay in and hope to see some cuties come by our door. But where we live, we haven't had a trick-or-treater in 3 years.
And it is cold tonight so we don't expect any this year either. We did pick up some miniature candy bars just in case. Of course we got our favorites so if we get stuck with them
If you do go out tonight with the little ones, everybody be careful and stay safe.