I had never heard of glass butter pats. Have you? On a recent antique run, I noticed a cute little dish about 3" - 4" in diameter. I looked on the tag and it was a called a "butter pat". According to my research
Antique Web
states the following:
No table was properly set during the Victorian era without small butter dishes. The Victorians loved excess–in the decoration of their homes and clothing accessories–and no where is this more exemplified than in the place settings of the 19th

century dining table. During the age of elegance each category of food required a separate piece of china or silver. Formal Victorian tables were set with a serving of bread, consumed without butter, hidden in the folds of each guest's linen serviette. If a course required buttering, the servants placed individual miniature plates, approximately three inches in diameter, above and slightly to the left of center of the service plates.
The one I saw was so similar to this one and only cost $3.00.
I should have snatched it up but had no idea what a butter pat was, even though the name made sense. Apparently for a proper place setting we should have a butter pat and a salt dip for each place setting. I decided to research my favorite on-line haunts (Ebay, Etsy, Listia, Google, and Craigs List) to see if I could find any other photos of butter pats. Wow! I sure did. There are a ton of them out there. It may be fun to collect some of them. Here were some of my favorites. There are some that are square and I thought this one was cute.


This would be a cute set to use for Easter dinner.





This was very elegant looking.


These white ones would go good with my blue and white holiday china.
My daughter-in-law collects Blue Willow. I will have to check and see if she has any butter pats and keep my eyes open for some.
This is a Limoges set, which is what my antique three piece butter dish is. Just a different pattern.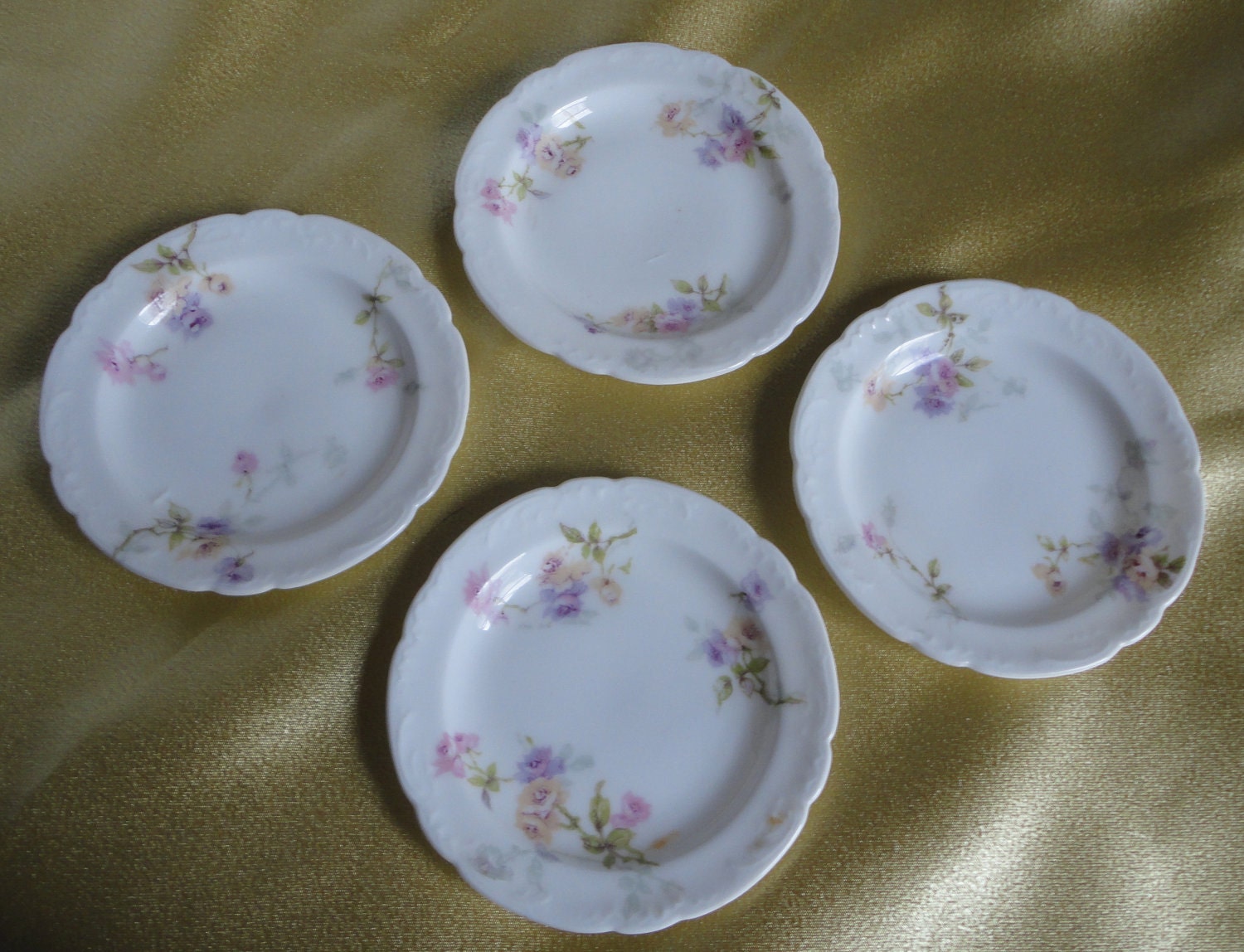 I thought these were really cute because you rarely see brown trim on dishes. They would be great for Thanksgiving dinners.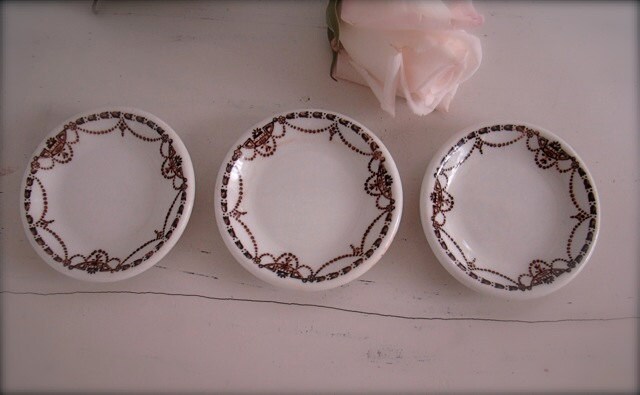 I don't know what this one is, but I really liked it.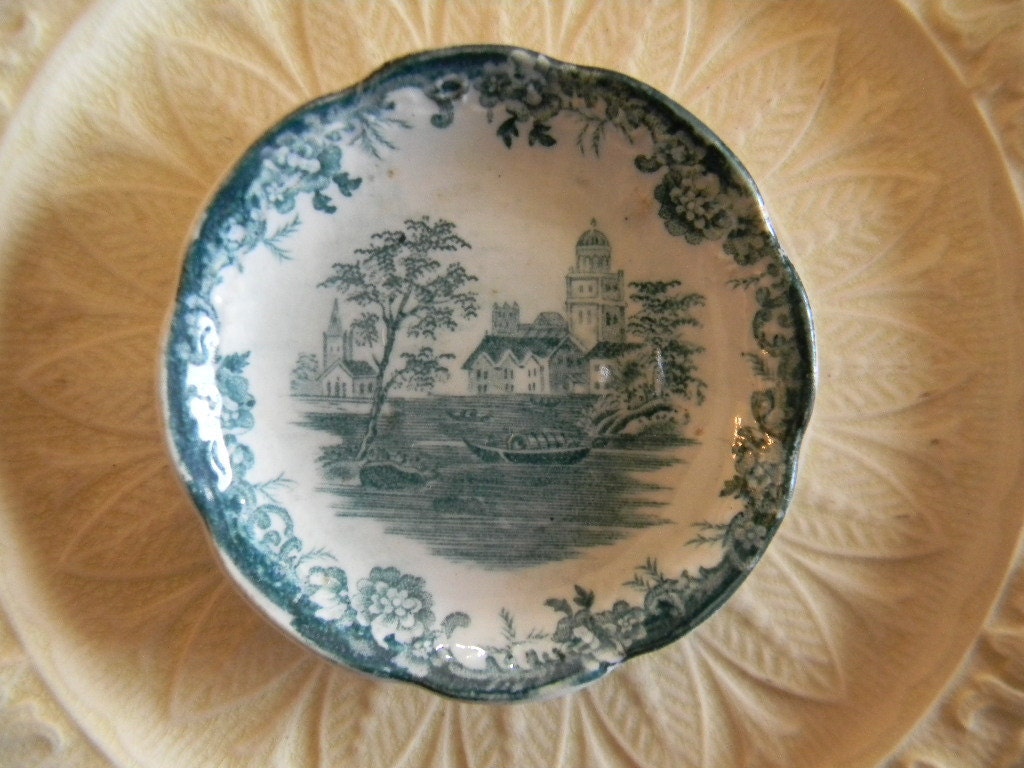 I would be interested in knowing if any of you have ever heard of butter pats before and if you collect any.