I love reading romantic fiction. One thing I have found is that even when you are reading fiction, an author will do tons of research and sprinkle the fiction with facts and findings that are true. I was reading a novel this week and the main character was visiting a friend and he was cooking for her and was getting out everything he needed for the meal. She made a comment on a bowl he was using and said she loved the vintage yelloware bowl.
Now, being a bowl lover and a vintage nut, I had to go online to see if such a thing existed since I have never heard of it. Well, it does. Apparently these items are hugely collectible.
Country Living magazine had this to say about yelloware:
ORIGIN American, early 1900s.
ORIGINAL USE Potteries throughout the United States produced pressed, molded, or thrown mixing and serving bowls. These 3" to 18" diam. nesting bowls were clear-glazed to emphasize the natural pale yellow to dark mustard clay. Bowls were often decorated with bands.
I have seen these bowls everywhere and never realized how collectible they were.

Apparently they are not just the yellow color. They are all over E-bay in varied colors and patterns. I like this pink and blue one. I actually had a pitcher like this but don't recall whatever happened to it.

It turns out they are called yelloware because of the crude yellow clay used in the early 1500's when Yellow Ware began making pottery in England. Over the years, they perfect the process and experimented with different base colors and stripes, but it still maintained the Yellow Ware name for the process that was used to create the pottery.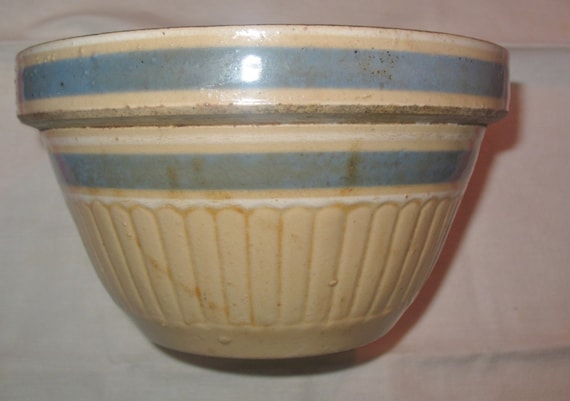 Apparently from what I am finding on Etsy and E-bay, the yelloware pottery was even famous for pitchers as well.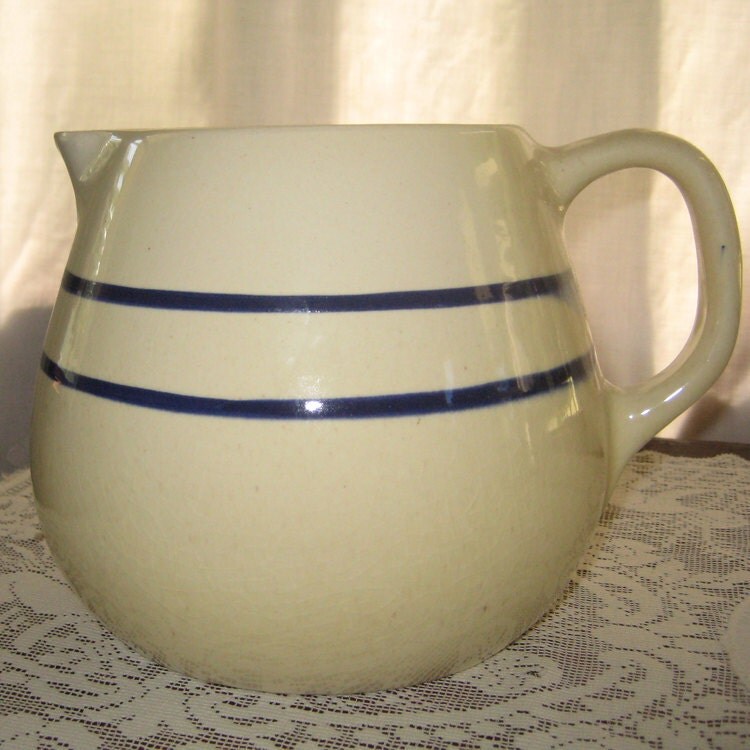 The above pitcher is from circa 1880. For the most part, the prices are reasonable on these items.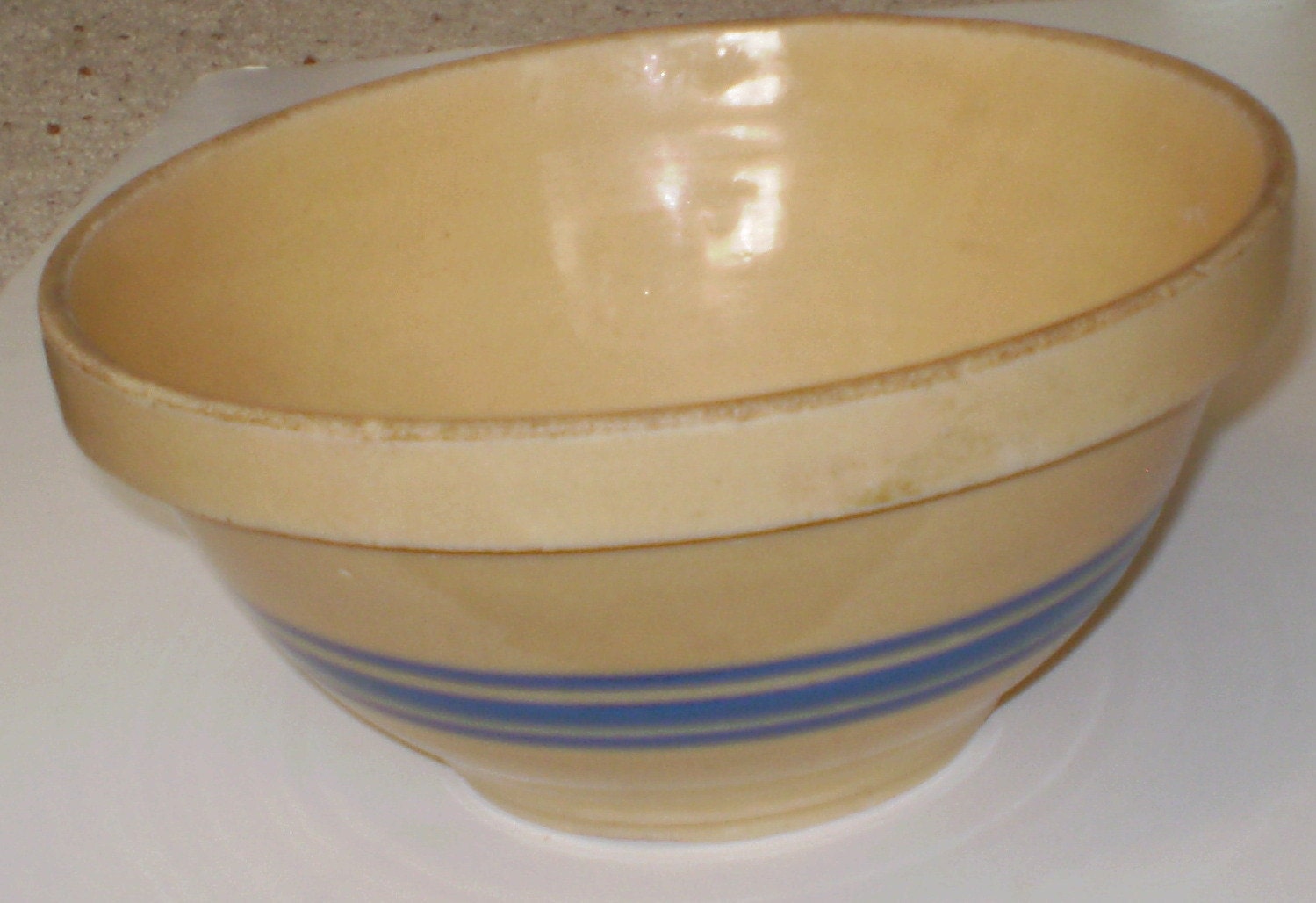 I have also seen yelloware items on Pinterest. Crocks was another item they made a lot of.
Some show some wear and tear, but they are still functional. It just gives them character. But some are in really great condition.
I am wondering if my sister has any yelloware in her house and isn't even aware of it.
Over the years, I have sold pitchers and crocks that I no longer wanted. I wonder now if any of them were yelloware and I never realized it. This blue one above is on Pinterest as yelloware and the blue one below is on Craig's List, simply listed as very old pottery. There is some resemblance so I wonder if this one is yelloware as well. Apparently the wide band was a tradition in yelloware.
These are the types of pottery you see at a lot of yard sales. I'm going to have to keep my eyes open for a piece or two of it.