Over a lifetime, we accumulate stuff and then get rid of it just to buy more stuff. Then we wish we had kept some of the stuff we got rid of. I was thinking yesterday about some of the things I wish we had not parted with and these are a few that came to mind...
My big pot from Corning Vision Ware. This was hubby's soup bean pot. He likes the stainless one he has now a lot better, but there are times I miss this old pot.
The entire Vision Ware set of pots and pans. I especially miss the little skillet and the little pot that had the pour spout.
Mom had gotten me a set of these one year and I didn't use them very much so I sold them in a garage sale. Now that I am loving snack plates and mugs, I wish I had them back.
I really, really wish I had kept her. She was the Campbell Soup doll and she was my favorite doll....even though my baby brother Jack had bitten her hand off and she had lost all her clothes. I kept her with me until we moved to Tennessee in '88. Not sure what happened to her but just didn't see her after that.
This next one really, really makes me sick. We had the Pyrex Cinderella bowls exactly like this .... and we gave them away because we just didn't use them as much once the kids got married. I am disgusted with myself for parting with these. Had I known I was going to grow to love Pyrex so much, I never would have parted with them. My friend Stephanie just showed me her set she found the other day. It was these bowls in the pink pattern. That just made me regret even more that I gave these up.
I had two of these casserole dishes in the old orchard pattern. Again, could kick myself for getting rid of them.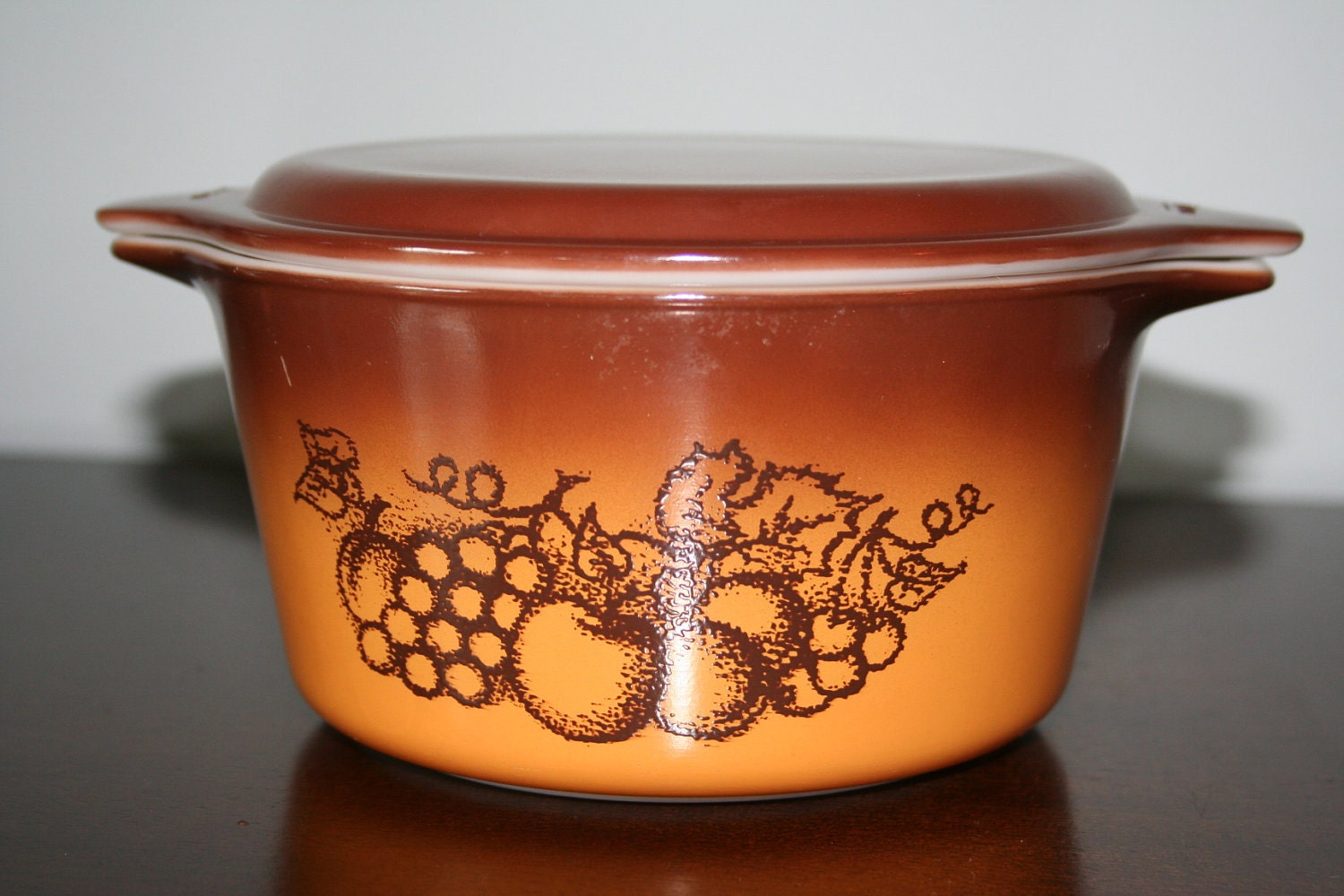 We had one of these old sandwich glass oval dishes as well. I don't even know when or why I got rid of it because I really liked it. Must have been one of those things I just did with no good reason.
I don't think I'm ever going to part with anything ever again. Then I don't have to suffer regrets.