.... but I can't!
I have been working so hard on the different areas of my house that I haven't spent much time thinking about the laundry area. It is really small and not a lot I can do in there, but I need to do
something
because it is really blah. You can see I don't have a lot of room to work with.
Shelves over the washer/dryer are out of the question because they are stackables and there is a freezer beside it.
Here are some thoughts...I have a wire rack beside the W/D, but it holds some small kitchen items (chopper, processor, etc.) I may rearrange in some of my pantry shelves and put those in the cabinet. We don't use them that often so it won't be an inconvenience to get them out. I could get some baskets for the shelf unit and store some of the odd and ends (Downy Ball, spray gel, dryer sheets, etc.) in the baskets so they aren't piled on top of the freezer like they are now. I really like these baskets.
You will notice I don't have room for a little folding table, which is something I would love. But check out what I found. It is a table that is wall mounted and folds down when not in use. You will notice on my first picture, that my laundry basket is in the floor, and you can see how this table would work perfect in that area.
Then I could get a rack to hang on the wall to put my iron, broom, ironing board, etc. on. I really like this.
In a perfect world, I would have room for this shelf unit. But we don't live in a perfect world. But this is a cute idea.
Once I get all organized, I could hang a few things on the wall to spruce it up some. I would love to find a vintage washboard to hang on the wall.
Maybe some of those cute wooden plaques about laundry. We have a little jacket holder hook thing on the wall that we keep our zippered hoodies on. I could replace that with something like this.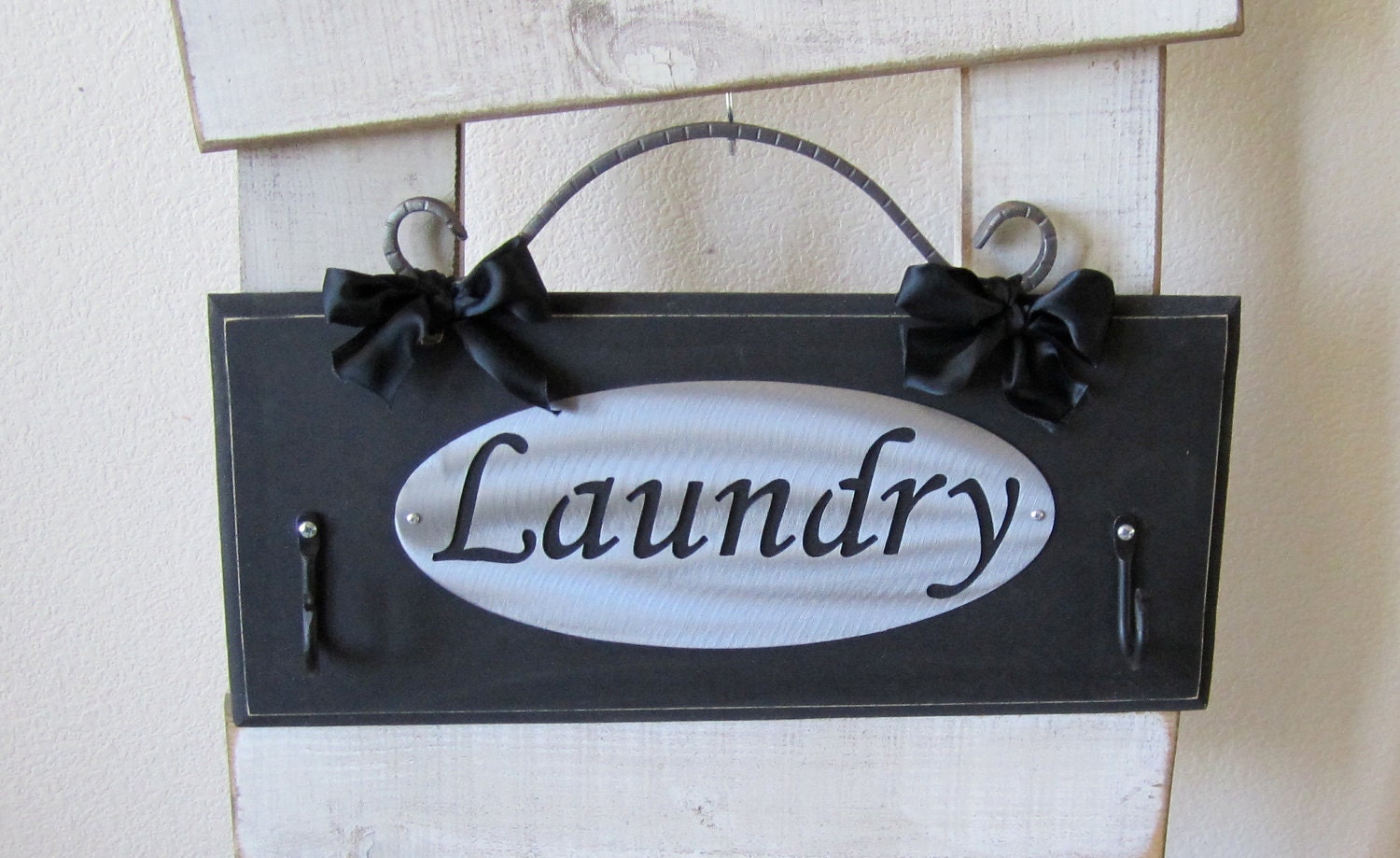 Or something like this.
All I know is that I need to do something in there. Doing laundry is depressing enough as it is without having to do it in a boring area. I would love any ideas for feedback.