It's Monday and time to focus on the new week, but my mind is meandering again so here our some of the thoughts running through my head today.
.....Don't think I'm rushing the season because I have changed my blog to Christmas. Here's the thing. I have a full day today and this evening. I have a lot of things to do on Tuesday and Wednesday as well. Add to that the fact that Thanksgiving is Thursday and then some serious Black Friday shopping to do on Friday and Saturday. I am writing some of my blogs in advance and want to have my site changed by Friday but don't know when else I am going to have time to do it. So I'm going Christmas in Blogville starting today.
.....I figured since we have Thanksgiving, Christmas and New Year's on the horizon I would opt for a Happy Holidays layout for now. I have found about 3 or 4 templates I love for Christmas. So don't be surprised if I change it once a week.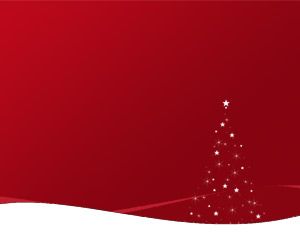 .....I got another cute gift from my Secret Sister on Sunday. Check out the cute basket. Inside was full of juicy red apples.
I hung the little pillow on the side of the rack in the kitchen.
I put the little basket on top of the cabinets with my other baskets.
I put the apples in the red Pyrex bowl my niece Amy sent me. Don't they look delicious? This bowl is quick becoming one of my favorite pieces of Pyrex. In retrospect, I was thinking that Wednesday is pie and praise at the church. Do you think the apples with the little pillow that says "Sweet as apple pie" was a hint that I should bring an apple pie for my dish that night?
I used my Corelle platter to make some peanut butter candy this weekend. It's candy, not fudge because it is more of a solid dessert then creamy like fudge, but once you bite into it, it melts in your mouth. Mom has made it for years and years and it has always been my favorite. Just 2 cups of sugar, 2/3 cup of milk. Stir and put in a medium pan over medium heat. Cook to the soft ball stage, stirring regularly to avoid scorching. At the soft ball stage, remove from heat and add 1 teaspoon vanilla and 1 heaping tablespoon of peanut butter. Beat until it start to set up a little on the side and pour in a greased platter. Let cool. This doesn't need refrigerated.
Then I made a pan of brownies. No recipe on this since they were just a box of Duncan Hines brownie mix. But they were still delicious.
Guess I just wanted to get a head start on this being a week of favorite foods.
It is already 8:00 a.m. and I haven't stopped for breakfast. I think I hear the brownies and some cold milk calling my name.