Thought this was really cute. I'm normally the speedy snail but tonight I feel like the turtle.
As much as I loved Pepe Le Pew when I was growing up, I am not happy that his relatives have been grazing through the neighborhood this week. Woke up to their horrendous odor this morning. Then about 7:00 tonight they decided to do a repeat performance.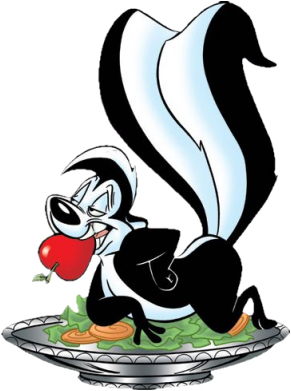 Speaking of Mr. Le Pew....does anyone remember the Pepsi glasses from the 1970's? We had some of them. We got them when we ordered drinks from BBF (Borden Burger).
And who remembers paper straws? I used to love those. Since I am a die-hard Pepsi fan, I sure would like to find some of these vintage straws.
I am so glad soft drink cans have been modified in looks over the years. I saw this Pepsi can on Kovels.com and I am here to tell you I would not drink Pepsi if it came in this can. It looks like an old motor oil can to me.
I used to do embroidery years ago. In 8th grade, we had a class that taught it. I guess my kids were little the last time I embroidered anything. But I would love to try this. It would be so easy.
For those of you who watch The Voice, are you looking forward to the battle rounds? I am. From the previews, it looks like Usher is going to be tough. Should be interesting.
I saw this on Facebook this morning and thought it was really unique. It is a lamp that the shade is made from vintage hankies.
Have a great day!