I love the weekend. I get to relax in the morning and spend some time checking out ideas on the internet. I found this cute pumpkin idea. I have some of these doilies. I just need to pick up some pumpkins.
How cute is this? I have been working on some of the crafts ideas I've been sharing with you. Soon I will be ready to start showing you what I've made. But I need to add this to the list. I just love it. Now to just remember how to make pom poms. I am sure there is a You Tube video if I don't remember.
I am not sure if I shared this with you or not. Sorry if it is a repeat. It's just that I love the simplicity of it.
I am going to be making some card cases for playing cards and I was looking for new patterns and designs. I have some multi colored yarn in similar shades. I may try to resize this pattern to make it work for my card cases.
This randomly popped up when I went to Etsy. Isn't it a cute cup. I love cups for my hot chocolate. This would be a cute one to have for winter. It is handmade.
I am still in search of the illusive 402 Town & Country mixing bowl. If you know of anyone who has one for sell, please let me know. This is the last one I need to complete my set.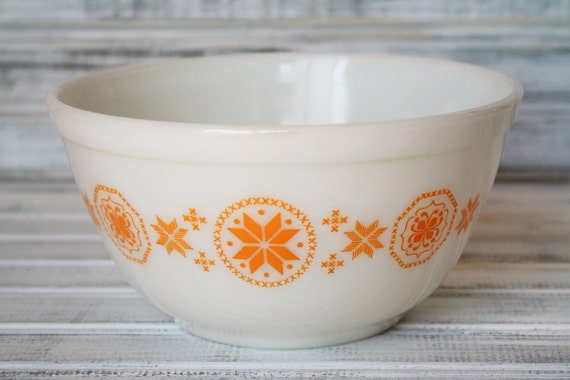 And I officially started Christmas shopping this morning...maybe. I say maybe because I have a question on the item and until I see the answer, I am not sure if I am going to order it. I am always leery of ordering offline sight unseen. But there is an item on there that I want to get for someone. Can't post it on here in case they see my blog or someone who sees my blog tells them. Just suffice it to say I hope I get the answer I want because this is a perfect gift.
Well, time to head out for a little last of the summer shopping. Have a great day!