It is Breast Cancer Awareness Month. A lot of sports teams are doing the "pink out" day for one of their games. My granddaughter, Alexis, was definitely pinked-out this past weekend. I just love this picture.
My Mom is a breast cancer survivor. She had surgery this past March at age 83. Within hours of the surgery she was pronounced Cancer free. We are very blessed. Here she is just about an hour after her surgery.
I have an who is a survivor for over 20 years and cousins on both sides of the family who have fought this horrible disease and won. I admire them all for beating the odds.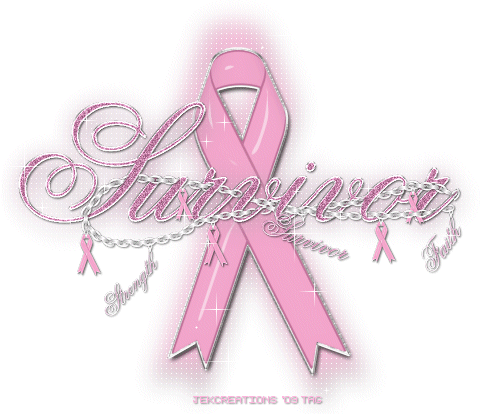 I posted this on Facebook the other day. It was just too cute for words. One of my cousins has a birthday on Halloween and is a breast cancer survivor. She fell in love with it as well.
So if you haven't yet, wear your pink and show your support of all the ladies who have battled this horrible disease.