I need to head out today to get some Easter eggs and ribbon to make wreaths for Children's Church tomorrow. One place I want to go is Real Deal Warehouse. They have all their Easter items for 50% off. I don't need any baskets but it looks like they have a good variety.
I do need Easter Eggs. They had them last week for .75 a dozen but I couldn't make it over there. I am hoping that is one of the items that is 1/2 off because .38 cents a dozen would thrill me since I need about 20 dozen.
I need to get some ribbon for the bows on the Easter egg wreaths. I hope to find something in polka dot.
In a perfect world I could find some pastel plaid ribbon at a good price, but so far that hasn't happened.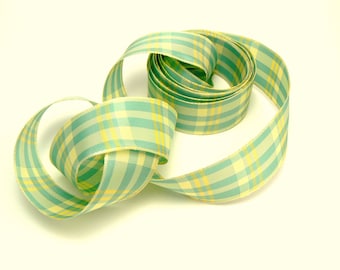 I plan on stopping by the Skechers Outlet store just to investigate the Go Walk 2 Shoe Sock. It is apparently the most comfortable shoe around for walking. I just want to check it out and see for myself. Later this month, I plan on getting some new tennis shoes.
Hubby and I had Pizza Hut for supper last night and we had double pork sausage. It was so good. If I was one of those people who could eat pizza for breakfast, I would be having some leftovers right now.
But I'm not. Guess I will just fix some peanut butter and toast to give me some energy for the day.
I hope everyone has a great day.