No matter what Pyrex pieces or patterns I find, I will forever love the vintage mixing bowls the best. It is hard to describe the feeling of collecting these pieces one at a time and waiting for that moment when you complete a set. I love the Cinderella mixing bowls as well. My two favorites are the Colonial Mist and Town & Country. I have completed my Colonial Mist, but I need one more on my Town & Country to replace this solid yellow I am using right now.
Now that I have my Cinderella's almost complete, I sat all my mixing bowl sets together. I consider all these sets complete as far as what I want. Some of them, I don't have the 404 but that's okay because I don't use that size much. But the rest of them are done except a 402 on the Colonial Mist.
Now I want to find some more mixing bowl patterns to complete. I know one I would love to find is the Horizon Blue set.
And the Friendship. I had the 403 but traded and have regretted it ever since.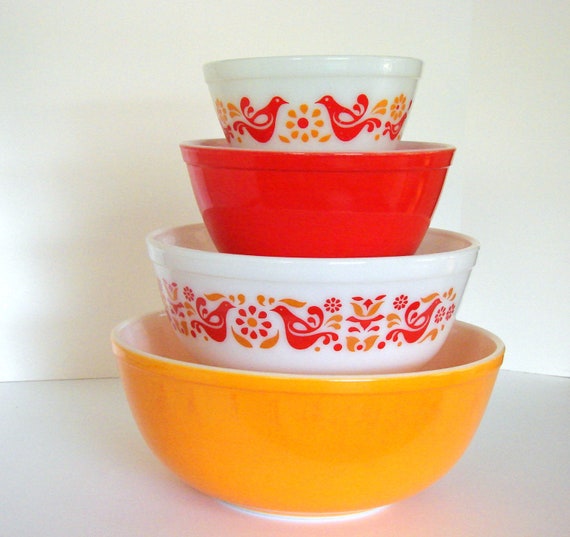 I love the dots as well. Had the gold on this and traded because I didn't realize how pretty the whole set was.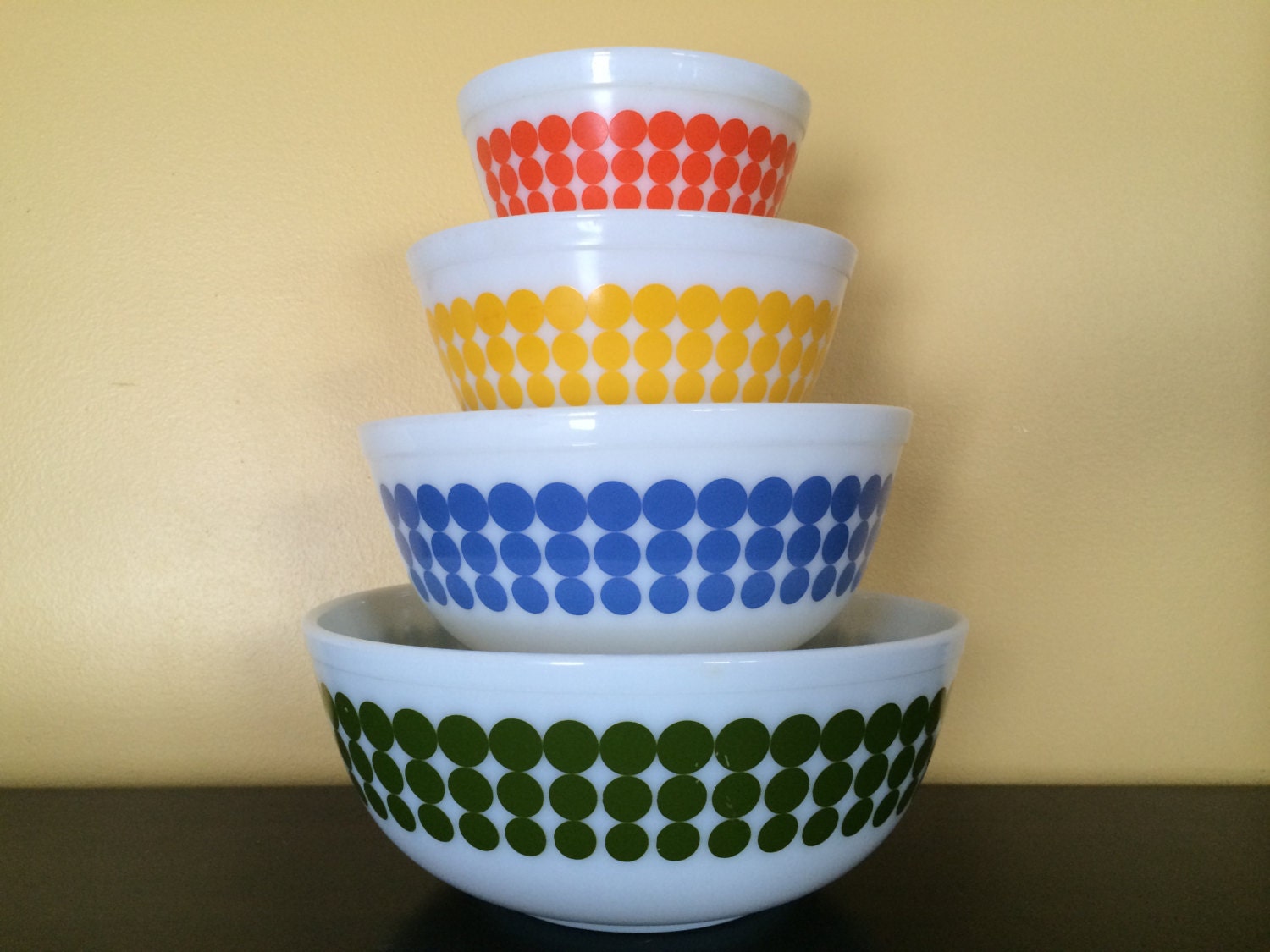 These stripes are just gorgeous.
The is the official Daisy solid pattern. I have the 401 and I just traded for the 402 so it is on the way. That means I just have 2 more to get, but if I could only find the 403 I would be happy.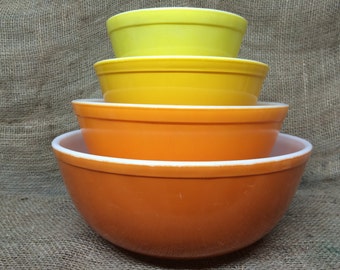 I did a trade the other day and have the two large Cinderella bowls coming in this pattern. I am going to try to trade them for two of the mixing bowls instead.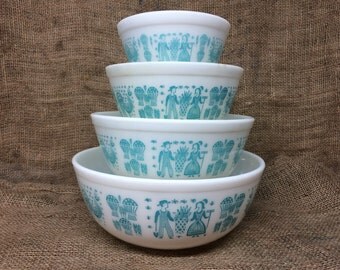 I love the turquoise but have never seen this set in person. But it looks beautiful in pics.
I have seen a couple of the pinks before but haven't found any for sell. I would love a set of these.
And of course, like every other Pyrex collector, I love the eyes. Had the little one in the very early beginning of my collecting before I realized how sought after they were.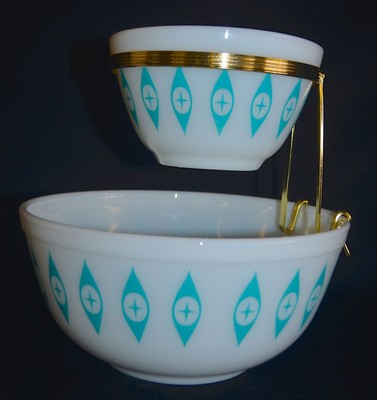 Well that completes my wish list. Would be interested to hear from my other Pyrex collectors as to your faves.